Renal inflammation is a pivotal pathological condition observed in a wide spectrum of both acute and chronic kidney diseases. 
The sustained hyperglycemia associated with diabetes is intricately linked to the development of a chronic inflammation, making it a key contributor to diabetic nephropathy, a severe and prevalent complication. At NEPHRIX Biosolutions, we provide our in vitro Glucose-induced Inflammation Assay, a in vitro tool to evaluate the secretion of pro-inflammatory cytokines from human renal cells. 
In addition to the secretion analyses, this assay offers the possibility to go deeper in the mechanisms underlying renal inflammation, by the mutli-parameters annalysis of the treated cells.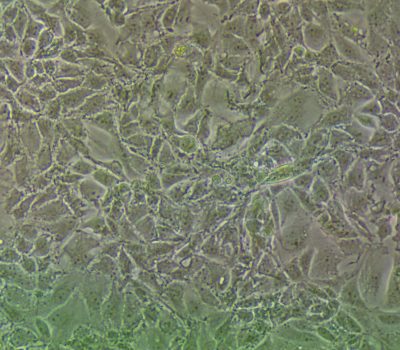 Human primary epithelial or endothelial cells from different donors
Available cells: Human donors, dogs
ELISA or Multiplex dosage of secreted cytokines by by ELLA-multiplex
Possibility of multi-parameters analysis
(microscopy, gene expression, ROS species…)
Primary RPTEC cells response to 5 days in high glucose medium: